Amazing, amazing, amazing!
What else is there to say?
They played so many great songs, and there was so many more that I wish they played... Even whipping out some Operation Ivy, although unfortunately no Lars and the Bastards...
They are still incredibly tight and flawless, not to mention gorgeous.
And with Sick of it All opening, they totally rocked the show.
Clearly one of, if not
the
best, show to be at this summer... this year... ever?
Well, maybe not ever... I'm sure it didn't come close to something like Bob Dylan's 1975 Madison Square Gardens performance or anything, but you get the point.
As much as I despise Skye Sweetnam and her duet with Tim, I think I've finally completed the anger step and I'm on to acceptance... accepting the fact that no matter what they do on their own time Rancid will always...always...always kick ass.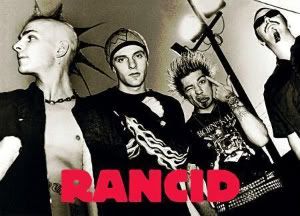 I'm Sarah. I do what I want.