Cal Roberts is a charming English lad with guitar in hand and a head full of words. A young prodigy, I believe, and so, incidentally, does Pete Doherty.
After receiving the young upstart's demo in Liverpool, Peter picked Cal to open a solo show for him in Vienna. Roberts got to meet up with Doherty at his house, filled to brimming with cats and bloody canvases, to rehearse before flying out, and had what could only have been a banging good time.
Roberts has all the romance of a Doherty. In Austria he played an impromptu set out of a hotel window on his pretty black acoustic with "Callum" emblazoned across it. His lovely songs are reflections and ideas on his life, and so honest—no pretension or drama. Just really beautiful acoustic music.
Now in addition to his own sets at various venues, he's set to open for The Courteeners at 53 Degrees in Preston on September 29th, and again for Sir Pete at Hackney Empire on October 2nd.
Check out Cal's website
www.myspace.com/calroberts
to listen and for free (!) downloads. You'll want to.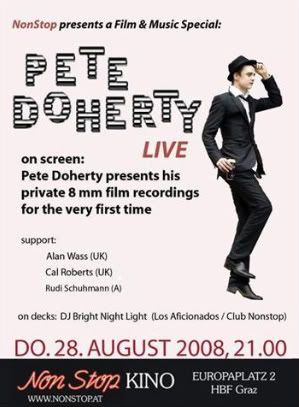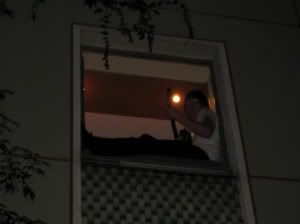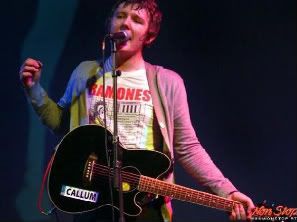 Sent in by Lindsey Cull.