Look at me go, two shows in a row that I didn't miss a single song (at least of the bands I was there to see)! Probably due to the zero drinks consumed before for once... :s Either way, I am going to take this opportunity to award myself 2 points!
Shit yeah!
This sober show was at the Kathedral featuring MicLordz & Sauce Funky on Sunday night, and it was well worth the unintoxicated trip down to Queen and Bathurst.
If you're familiar with MicLordz and think they're good on CD, get ready to have your mind blown when you go see them live, it adds an entirely new dynamic to their songs and energy.
Everything about their image screamed ROCK STARS, and in the least insulting way the singer + rapping reminded me of Kid Rock up their on stage with his shirt fully unbuttoned to flaunt his frontal area, long hair a'flowin'. Actually, hair was
flying all across the stage while they totally rocked out through each song. The small stage didn't seem to phase them, they owned it and made use of every inch of the place.
I honestly could have watched them for hours.
With a rendition of Gin & Juice built into one of the songs, they actually got most of the small Sunday crowd dancing in front of the stage, and everyone still in their seats grooving along with them. Their stage show reminded me of the time I saw Steel Panther in L.A. minus all the zillions of dollars of set, just the band alone was thoroughly entertaining, and oh yeah, the music was fucking tight too.
If you haven't heard them you need to, they're funktastic and I don't see their album leaving my player any time soon after a performance like that.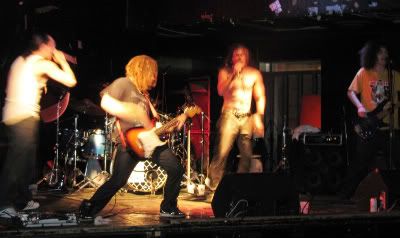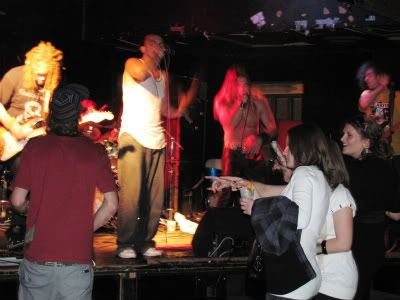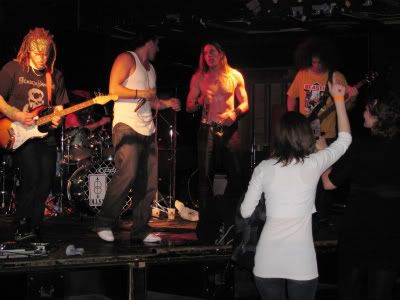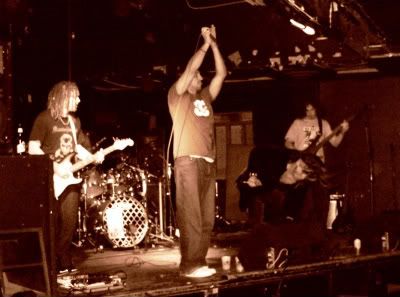 Go here now:
http://www.myspace.com/miclordzmusic
I'm Sarah. I do what I want.