I'm such an asshole. I missed
The Roman Line
again this Tuesday (November 10th) at Sneaky Dee's in Toronto.
I didn't miss the full set, I ended up catching the last three songs they played and you know what, they are fucking wicked. I am kicking my own ass right now for not seeing them fully, and I seriously recommend all of you assholes checking them out here:
www.myspace.com/theromanline
So sorry guys!!! Oops!!
I totally saw the entire set by
The
fucking
New Enemy
though, and god fucking dammit, I can't even fathom why the fuck they aren't signed to like Fat Wreck Chords or some wicked punk label by now, because they blew me away.
Not only was their music tight as shit and exactly what makes me wet, but the band themselves looked like they were actually enjoying playing the show so much. They were having fun on stage and you could totally tell, smiling and joking around with each other behind the mic's, the singer banging into the guitarist and laughing about it, never affecting the performance in the slightest. The relationship between each member was clearly a great one, and I never realized how much that actually affects the show... it's an extremely important piece of the puzzle in order to make magic happen on stage.
Hmm reading that back it sounds like I was doing E all night or something...ha...lovelovelove love is all you need...
Honestly though, I'm going to say it again, they actually blew me away. Hands down one of the top 3 best bands in Toronto right now.
Although I enjoyed their faster songs ten times more, the not-slow-by-any-means-but-not-the-fastest songs were incredible too, and I felt like I was seeing a band I grew up on for the first time, and I've only been listening to them for maybe a year now. They totally surpassed any expectations I had of them being great.
Unfortunately these pictures don't show the superb'ness... WHOMP.
www.thenewenemy.net
Just my luck, my phone died right before the
Copyrights
took the stage, and my memory being as shit as it is I rely heavily on taking notes, so instead of trying to hammer into my slightly intoxicated memories of their set, I'm just going to sum it up in a few sentences.
THE COPYRIGHTS ARE THE BEST BAND EVER.
I. Love. Them.
They kicked more ass than Chris James has pounded, and that's a lot.
www.myspace.com/thecopyrights
On the bright side, because my phone was dead I took a lot more pictures so I'm just going to post them all. Granted most of them aren't that great, but hey, I'm not a professional, I'm a writer not a photographer, so suck my dick pervs.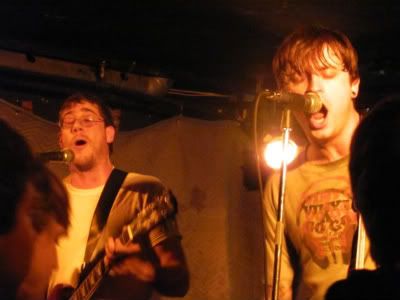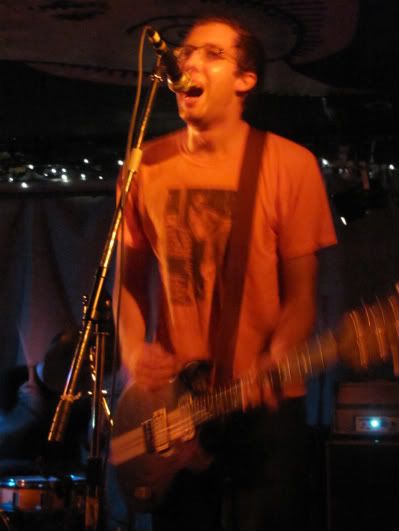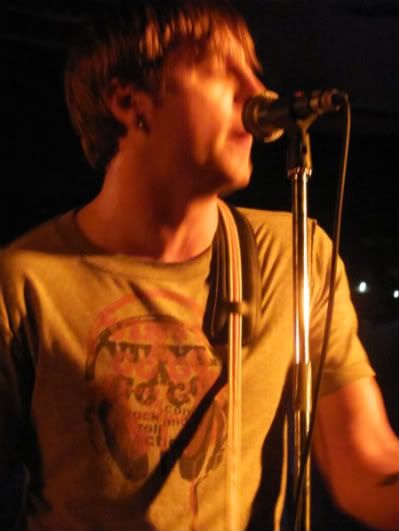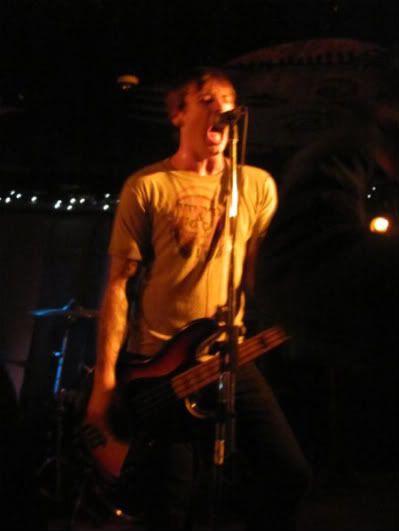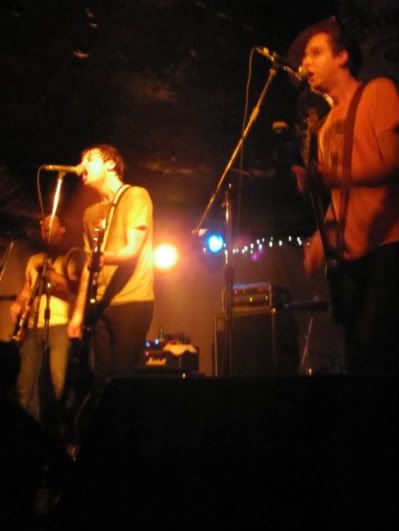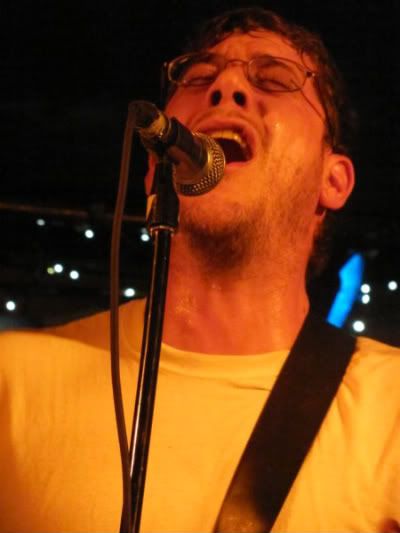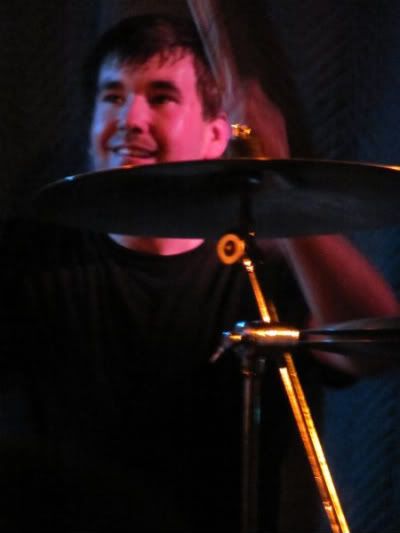 I'm Sarah. I do what I want.