Ginger St. James
4 1/2 bums out of 5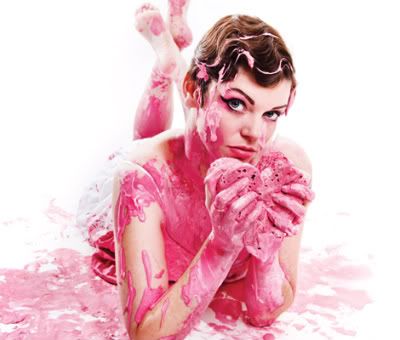 I was bothered a bit about this evening. I felt a little like Dr John's right place wrong time, you can't help the crowd, I get that but I felt like I was in a small town country bar with a university close by.
But every so often I saw that hidden treasure of the show, the original Honky Tonk fan. Honky tony is sexier then country, most of the crowd was country the band was sexy.
From the beginning.. on the other side of the room I see this beautiful dark haired woman with a giant cheetah fur coat she lit up the room. The band started.. backup was 3 guys and she was playing guitar as well as singing. She started with a lot of energy and surprisingly kept it the entire time. None of the songs sounded the same, that's huge for me especially if I'm going to see a band for the first time. She is talented, her bridges did not drag on and her voice did not strain nor did it keep the same tone through each song. I just really believe this girl is better than small town. How do we make this happen? Her lead guitar player played a song for the women that wore heels, the song was pretty good, nice vocals, clear and rather fancy. There was an older woman behind me with a polar bear fur coat, I asked her to dance with me. I mean fuck, how often do you get to dance with a polar bear? I kept rubbing her back, it was so soft she probably thought I wanted her, that my friends was a 50 year old bear, a cougar bear, a bearacouga. HAHA anyways, I'm torn really, the band was wonderful but I wonder if the crowd was dancing because they really enjoyed it and saw the talent or it was just music to dance to. Regardless, I'm an asshole, I come from a small town and I left for a reason. In the end. awesome show, great job. Thanks to the man that takes longer to get ready than his missus, and the girl with the familiar mullet.
Miss D.