Now this is the market that needs saturating.
Straight up pop punk!
Meet
The New 45
from Central Maine.
With the familiarity of obvious old influential punk bands, inflicted with the new era of The Falcon and Teenage Bottlerocket, and to top it all off basslines worthy of Freeman praise.
Like, holy speedy Gonzalez on the fingers, err on the bass, nice to meet you!
A simple, basic punk rock band that doesn't leave a whole lot to the imagination except for the vision of them kicking major ass live.
They've got the look, the attitude, the sound... and lo and behold they've already perfected the pop punk love song!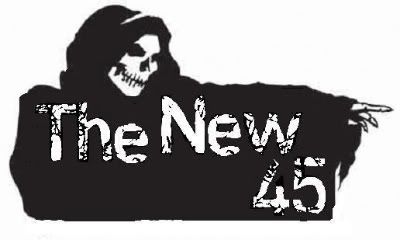 Stay tuned for their new EP
Creepy, Despised and Out of Favor
and check them out on their
myspace
!
I'm Sarah. I do what I want