Wow, with a name like
The Fizzy Pops
it was hard to imagine what exactly I was getting my hands on when I agreed to this review. You can imagine my amazement when I pressed play only to hear straight up pop punk with one of the best chick singers I've heard, practically ever (for a band of this genre I mean). And I am super picky. There are male vocals as well and the back and forth dynamic between the two is like a comedic fencing match, and I mean that in a good way. They don't take themselves too seriously which is immediately apparent and instantly cements a bond between my ears and their mouths. At this point I can barely even make out what the dude is singing about but I'm having a lot of fun listening to it anyway. I'm only about four songs into their self titled full length and I'm just straight giddy about hearing the rest, the more I hear the more I like, and I like it a lot. This is music with the power to put a smile on your face first listen and that's kind of a big deal, I mean, it's very important… leather-bound books and smell of rich mahogany important…
It's no surprise they list bands like Screeching Weasel, The Exploding Hearts, Teen Idols and The Queers as influences on their myspace, they're doing a pretty good job incorporating it into their style and it's bringing me back to the skate park show days in Core-bourg.
As I'm listening I'm looking through their myspace and am surprised at how young they look after hearing the age in their music. They're only a 3-piece, a young 3-piece… with a girl in the band… and a dude with gleeeasss, I mean 3 strikes and they're still fucking rocking it.
Jokes.
It's hard to describe the connection I am feeling with this album even just the first play through. It couldn't have been closer to what I wanted to hear right now, and based on the music I surrounded myself with through high school I feel an instant camaraderie with their sound. Just when I thought it was at it's peak "Idiot FM" comes through with a totally unexpected clapalong... I mean COME ON... who doesn't appreciate a good clapalong? Listening to this album I feel like I'm having my cake and eating it too. The only thing better right now would be if I actually had cake to eat.
Speaking of cake, I now realize how perfectly their name suits them. The Fizzy Pops couldn't describe them better, who needs a review when your name says it all?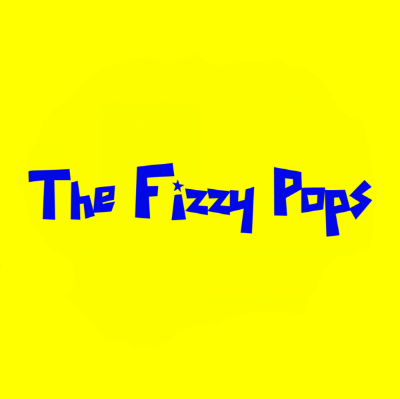 Fun in your mouth, fun in your ears, and fun in your pants.
I'm Sarah, I do what I want.