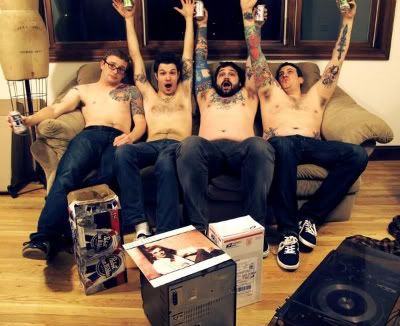 Check out
BANQUETS
, they're basically the next Gaslight Anthem, and I'm really fucking stoked on them. They're from Jersey City, and they are just one of those bands that can make you forget all your worries, forget all your cares, even if you're not going downtown any time soon.
You can find them and their FREE 7" on their myspace at
www.myspace.com/banquetsamerica
You're welcome.
I'm Sarah. I do what I want.