Winner: The Best Band Who Didn't Belong There Award!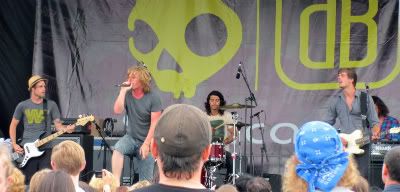 What can I say, sometimes
Breathe Electric
is my guilty pleasure.
Still.
I'll fully admit that.
They're upbeat and make me want to dance, and when I want that burst of energy I won't hesitate too long before throwing it on.
Their music has exploded in the past year, and I hear it almost everywhere including popular MTV shows (some of which are a guilty pleasure I am not going to admit to at this time) but where I didn't expect to hear it was on the Vans Warped Tour.
Here's the thing, they were totally great live, lots of energy and a somewhat substantial crowd, but I'm pretty sure they can sell out shows almost anywhere in the States now so the fact that the crowd was meek suggests this is probably the wrong tour for them to follow?
I guess judging by most of the other bands it was a good move this year...
But still, my personal judgement aside, most of the people that I know who go to Warped every year were not pleased at their presence.
Which is why I am handing them this award!
Congrats!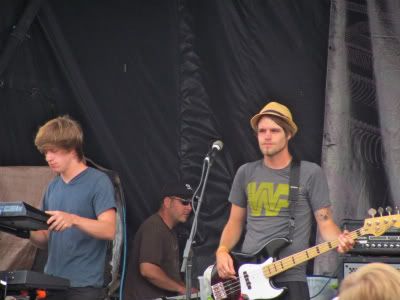 I'm Sarah. I do what I want.