Winner: The Best Hair Award!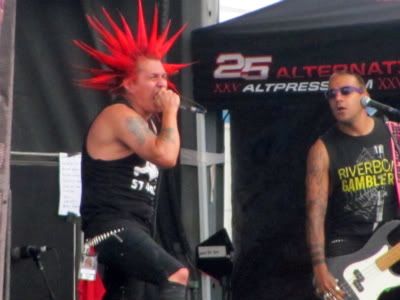 The Casualties were definitely another of the bands who made this years Warped Tour bearable through the rain and the crap storm of bands.
For my frist time seeing them I was awestruck, by the pure fact that they were on stage before me, still touring, still fucking wicked, and still sportin' the best damn hair on the entire Warped Tour.
Talk about Punk Rock.
This is what it's supposed to be about!
Everybody was thinking it, and the band even addressed it on stage mentioning how they are (one of) the only legit bands left this year, and the huge crowd in front of the small stage agreed loudly and passionately.
Even throwing in a Ramones cover representing old school everywhere, if you missed The Casualties yesterday you don't even deserve to have been there.
Now THIS video turned out right. Check it!
I'm Sarah. I do what I want.