Winner: The Most Delightful Afterthought Award!
Fate, or something significantly less gay, works in mysterious ways.
It just so happened that I burnt the singer of this band accidentally as I tried to squeeze past him somewhere, and in order to avoid a serious lawsuit I agreed to go watch his band play.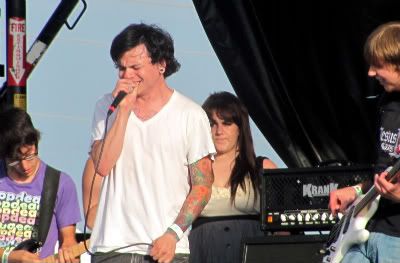 At first I opted for prime seating in my friends tent nearby, just watching and listening from afar (more importantly from a chair) but as they played I got more and more intrigued and decided to get close and watch it for real, and take a few shots while I was at it.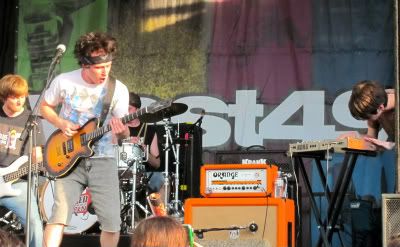 Turns out they were
Escapes
from London, ON, which is kind of cool (supportin' the homeboys) and although it's quite borderline scene-core they actually have a lot more elements to their music than you'd expect. Every song (that I was able to download for FREE at their bandcamp site (
www.escapes.bandcamp.com
) has actually really delighted me (although the drums can be a
little
much at times) and I think I will continue listening to them steadily. Hopefully we see them back in Toronto soon!
Don't let this horrible video quality ruin it for you, they are much much better than this!
I'm Sarah. I do what I want.