Winner: Of My Heart!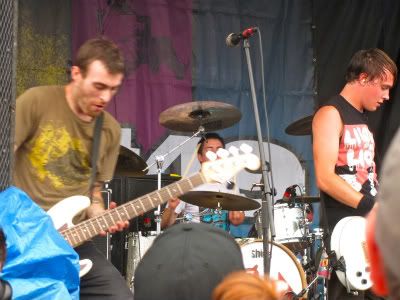 That's right boys and girls, the fight is over and the winner apparent.
The Flatliners
take home the most important prize of this years Warped Tour, the prize of my heart and happiness.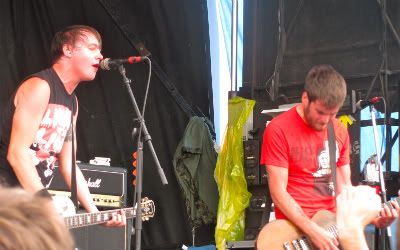 I <3 their energy.
I <3 their charisma.
I <3 their bassist, and their singer, and well everybody!
And I <3 <3 <3 their ability to fill me with serenity at every one of their shows.
Theirs was one of the only full sets I made sure I saw, and they played one hell of a gig. My only complaint would be the minutes worth of shout outs only to later state they didn't have time for another song unfortunately..
That's easy to look past though, when it comes to matters of the heart you have to make compromises!
Oi, I apologize for the shitty sound quality on this vid.
I'm Sarah. I do what I want.