Danger Radio
: A band who used to be high on my list of guilty pleasures back when my phasers were set to emo-pop, but one who has since failed to cross my mind let alone my Ipod...
Until now.
Equipped with a new album called
Nothing's Gonna Hold Us Down
(set to release July 27th) the band once again is on the tip of my testicles fighting to not be forgotten this time.
So far the second album by this new era of boy band is not as easy to dismiss from my mind, mixing emo pop rock with an element of bluesy R&B electronics and a clubby feeling on top of everything. The singers' distinctive voice alone manages to demand immediate recognition amongst so many pop rock bands of our time and the mature groove to each song is enough to convince you to give them a closer listen, even for those who don't deal in the pop scene anymore. It even assures even me, the most cynical of cynics (sometimes?) that there is real music behind the poppy bubblegum lyrics.
The band as a whole appears to be directed towards a much younger audience than my age group falls under, yet the motives behind some songs (ex: track #5) will totally sway you to think they are old professional jammers; you might just have to smoke a joint before you can actually understand this (at least judging by my experience with the album).
There is an undeniable sexy'ness to the first five songs (tracks #2 and #5 particularly) and though not a lot of artists manage to persuade me to get up and dance this album has made me actually try to bust a move for real around my house at LEAST three whole times.
The second song has a build up that reminds me of a handsome young (but not under 18) man dance-stepping towards me erotically, bumping and grinding as he slinks closer, soon rubbing and tugging and jerking it until I fuck the shit out of him and by the time the song is over I'm totally content....
uhhhhh
Too far?
Anyway, it's got that seductive groove going on that just screams CUM ON MY TITS and I can't help but get down to it alone in my room, in a completely non-sexual way by myself.
Although the last two tracks, #6 & #7, aren't so much my cup of tea (slower, and less sexy), the rest of the album denies their involvement in the afterthought as I again muse over the fact that somehow DR can pull off this whole poppy boy band thing without necessarily being cheesy.
Since I like sex I am more in love than ever with this band and will not be forgetting them again for a very long time.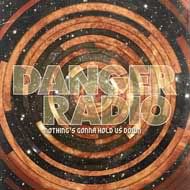 I'm Sarah. I do what I want.