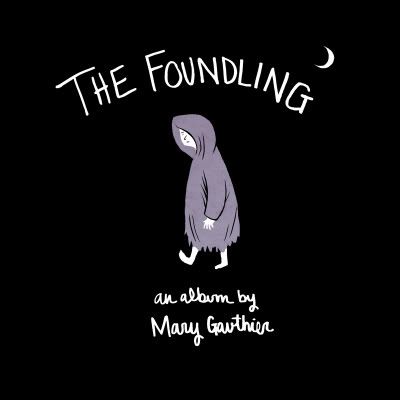 Wow.
It's hard to put the new album by
Mary Gauthier
,
The Foundling
, into more words than that.
WOW.
Produced by Michael Timmins (Cowboy Junkies) and backed by local Toronto musicians and Timmin's own sister on background vocals, this is quite possibly the most emotionally gripping album that I have encountered since I started writing about music.
The entire album, both slower and faster songs alike, is built with Johnny Cash-like dark country tones and Bob Dylan-like artistic storytelling, and is filled with high impact vocal harmonies and strings. Upbeat or not, each lyric is both dismal and depressing, chronicling the life of an orphan grown into a wandering gypsy and now coming back to face each demon of the past in this one CD.
Musically this album is brilliant.
After six amazing albums it's quite obvious by now that this would be no different.
What the main focus is for me, however, is the strength of the story that runs through each word Mary sings.
This is a story of her life, of being abandoned as a baby and leaving her adopted parents, who were troubled too, at 15 and searching for a home..
It's about being denied a meeting with her real mother after 45 years...
Hearing these stories it's impossible not to feel a sense of what she was feeling as she sings to you, and it tears me apart to hear it every step of the way.
I've always been the type of person who holds a lot more apathy for people than normal.. I can't shake the clenching feeling in my gut whenever I think of somebody, even perfect strangers, hurting. I want to fix everbody's pain and ensure that each person is happy at the very least.
Hearing this album I still felt the same hate that I usually do at the fact that somebody had to go through such sadness and songs like "Blood is Blood" actually made me feel sick to my stomach... and this is before reading her bio.
For somebody who I know nothing about to make me feel so strongly through listening to her album for the first time shows how amazing of a story teller she is, and it makes it somewhat bearable to deal with her pain knowing that it has made her this person today that touches so many people through her music.
For every person who hasn't felt at home at any point in their life this album will really speak to them, and it honestly makes all of my problems seem very childish and I appreciate what I have so much more in my family and friends after hearing the emptyness in her voice whlie singing about a mother she never knew... For those who understand such pain the album offers comfort in knowing that there are so many others out there who have felt the way you feel, the sadness and the loneliness and the all around pain of life.
Throughout
The Foundling
strength and power and perserverance scream loud and clear through the speakers and by the end of the emotional downpour you finally feel like everything is okay, not right but just okay.
Purchase The Foundling -
http://www.marygauthier.com/store/
Be the first to email me at sarah@musicsheblogged.com and win your own copy of the album, free!
I'm Sarah. I do what I want.