Winner: The Most Surprising Performance Award!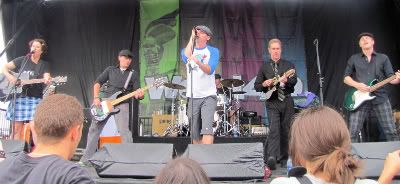 Whoa, where did these guys come from?
Pure madness!
Enter accordion, banjo, and Blue Jays t-shirt.
Welcome to my heart!
Don't mind my surprise at your appearance at Warped Tour, more particularly the West 49 Stage.
You kind of blew me away!
With your crazy stage use and heavy choreography between each member AND their instruments.
Wowza!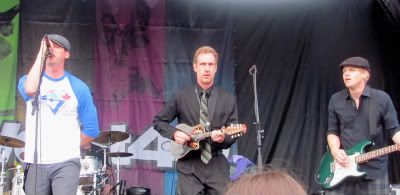 Mighty Regis
were definitely the shock of the day.
Will I be checking them out again now that Warped has passed?
HELLS YES!
I can't even explain why, the video will have to do the explaining for me: (sorry about the shitty sound)
I'm Sarah. I do what I want.