Winner: The Tough Guy Award!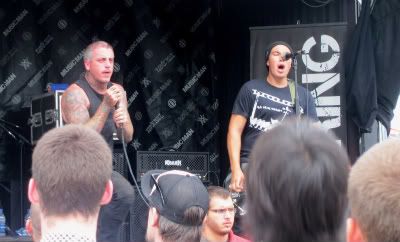 The Sparring
made Canada look like pussies.
Calling people out for not moshing, or throshing, or circloshing and then jumping in there themselves, threatening violence to those who didn't follow suit.
Are all LA bands this tough?
They sure made everybody else in comparison look like mice.
Hardcore took on a new name when these guys hit the stage, and aside from the 'makingupforasmallpenis' appearance and attitude they were actually pretty decent, if not a little too typical.
One thing that I can say for sure was that they were definitely one of the bands who rightfully deserved a spot on the tour.
Check out the video to see what I'm sayin':
I'm Sarah. I do what I want.