Winner: The Best Moves Award!
I have grown so damn fond of this band lately.
Like, seriously.
After S.C.E.N.E. Fest. I couldn't wait to see them again, and this time the stage was bigger and the performance even better.
Playing laid back, beautifully structured reggae-ska tunes that featured The Pizza Slices on horns for the live set.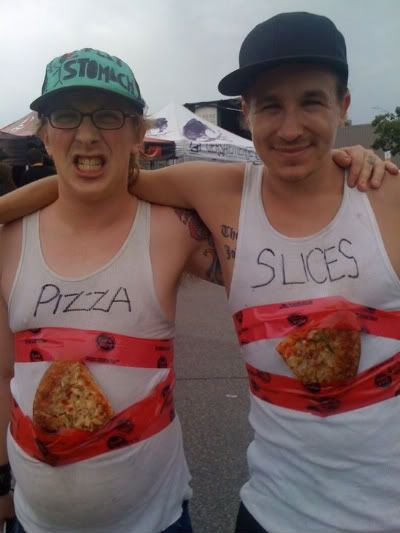 Walk Off The Earth
are so good at what they do you'd swear they were black.
Unfortunately this was one of the 3 great bands all playing at the same time and I was only able to catch one song.
Lucky for you I recorded it, and you get to see why they are the clear winners of the Best Moves Award.
I'm Sarah. I do what I want.