Hey, remember Disco Machine Gun? I hope not, only because the first review I wrote on them was pure crap. It was quite possibly the worst smelling shit I have ever written. I'm sorry guys in band. I fart in the general direction of it. Although pretty bang on (if I do say so myself) and despite me being down to get down with the music it was just structured and written so poorly that I'm actually pretty embarrassed right now.
*pulls collar*
Chances of this one being any better?
-5%
How hard am I going to try though?
110%
(That's my cheer, just call me Sarah the cheerleader)
Anyway to get back on point...
I almost didn't recognize DGM myself when I threw on the new
'Zona
album, compared to what I heard before it seems a lot more scattered and although they've lost that teenage angst feel to them they've also lost some of the sexx appeal with it, traded in for more of a 'what the fuck' type of deal. I guess that's still hot..
It's more confusing than anything though.
They have expanded their genre repertoire to include each members individual style and try to fit it all in to an 8 minute song on a few occasions, all the while leaving the listener struggling to catch up.
And not that any of it is bad, it's truthfully very very good at times like the last half of "Rook: Hoka-Hey" but it's just a little too all over the place for me. Maybe in a few more listens when the element of surprise and confusion cease I'll be able to appreciate it more. I've never minded having to work for things before.
I can still hear the hints of Jane's Addiction (like in previously mentioned song) throughout but now it's added some Modest Mouse meets Mr. Bojangles to the mix equalling out to somewhat of a poor man's Primus. Not 'poor' for any other reason than it's a lot tamer and not exactly as out there as the latter.
I have to say though, aside from (again) the previously-previously mentioned song (talk about the source of my hard on!) I can't stand the violin, like, at all. If it stuck to just the build up's and chorus' of each song that would be fine but as it is it's almost always with you - which wouldn't be a problem if it sounded spectacular but in this case it is on the negative scale of creativity and is completely unnecessary. I totally get how it changes the mood to each piece it accompanies but spice things up a bit and blow your audience away or don't bother wasting your breath.
My inkling was right, now that I've heard each song a few times I'm beginning to get down to it and although some songs I like more than others (the more decidedly rock songs that remind me distantly of the Silversun Pickups) I am beginning to hear what they are really about rather than how weird they are. Boner #2 = Accomplished.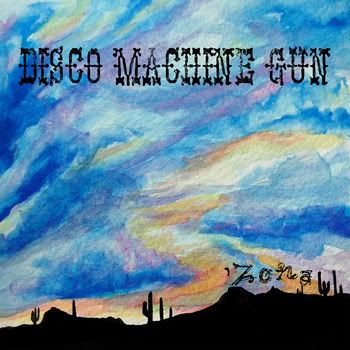 I'm Sarah. I do what I want.