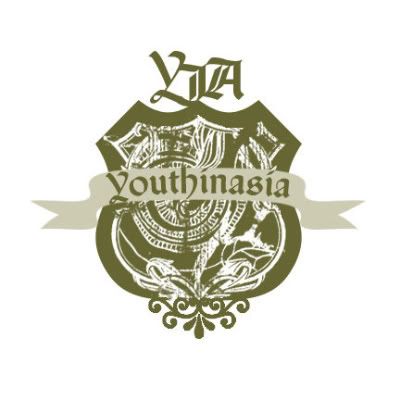 Whoa.
Hitting play on
Youthinasia
's new album "Feed The Machine" is like.... whoa.
Seven songs of crazed guitars and a thick compression of instruments that made me investigate whether or not I had a glitch and two songs were somehow playing at once, or the same song twice at the same time.
Glitchy is actually the perfect word for the second half of the CD, glitchy fast paced punk rock.
Think A Wilhelm Scream playing their own rendition of NOFX's "The Decline" but in seven different parts and not the same music or lyrics.
The guitars are like a ferocious lion, like Simba when he finally gets his roar on, but the vocals sound more like Simba halfway through his 2 minute musical transformation into mancathood in all the heavy parts of the album and it could some more bite to it to match the instruments, good and gritty. In the laid back parts however the vocals are perfect, especially the beginning of the title track, "Feed The Machine" ... also my favourite track.
There's a lot going on in each song and it takes a few listens to settle into it and start to really appreciate it, and once you're ready to sing along it doesn't feel nearly as overwhelming and you enjoy it a helluva lot more with each play.
There are two beautiful short instrumentals on par with those from a death metal band which they fittingly place before songs that start with intensity and I love the contrast between them.
The album loses me a bit in the middle and I keep skipping "Meet Your Maker" and sometimes "The Escape", but the first few songs alone have me counting my lucky pubes that I can listen to them any time I want, and you can't... yet. :P
Suckers!
Check them out on
Facebook
to see when you get your turn.
I'm Sarah. I do what I want.