All I gotta say is thank fuck for the walls isolating me at work from the rest of the office because despite being restricted to headphones whenever I play
Banquets
EP
This Is Our Concern, Dude
I can't even help but sing along, and when I sing along I get animated. I've already been caught several times when I don't hear the door because I have it cranked so loud in my head, or when people sneakily cut around the corner unnoticed.. but I don't even care, if they were to listen to it they'd be dancing at their desks too.
It can be described in one basic, overly used for music (at least in my blog) term...
*drum roll please*
catchy
(as
fuck) .
On the slightly more emo side of rock-influenced pop punk (haha, just basically throwing every genre into that eh) it's far from cheesy and every chorus has impossible-to-resist hooks that justify the emotional element in both lyrics and music.
Each song manages to grab you by the shirt and drag you along through it, staring each track in the face with unwavering focus.
Even listening to it now I keep having to pause writing and actually just listen and sing along.
The only downside to it is that there's only 4 songs to fill your hunger. It's almost like Jaws only having 4 bloody human carcasses to last him 6 months, or however long it will be until we hear new material from the band.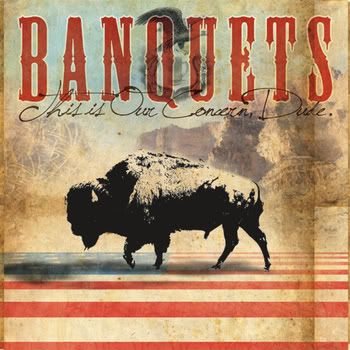 Grab the EP here.
I'm Sarah. I do what I want.