Last night was a wicked fucking night at the Bovine downtown Toronto, aside from TIFF and the 4am last call (which really fucked shit up for work today for me btw).
It was the Strung Out after party featuring
Orphan Choir
,
Blacklist Royals
, and
The Roman Line
.
Boyyyy did it lick cunt. But, like, in a great lezzy way! Like, you've got the equipment and you know how to use it kind of way.
It was my first time seeing
Orphan Choir
and I was pretty impressed... at least for the first half of it. With my favourite husky style vocals with heavily done punk rock it was definitely down my alley, but towards the end it became a little too ... boring? The slower songs sounded a bit like Lucero, and there were a little too many of them if you ask me... but the faster ones were kick ass. I vaguely remember one of them telling me that one of the guys who played with them had only done it once before? And the other dude had only been in the band for like as little as a month or some shit... (man I wish I wasn't so drunk at that point when he told me this... oh well!) Regardless check them out.
Mmmmmm next were my new favourite band pretty much, a twang-infused punk band called
Blacklist Royals
(check out my interview with them
here
) who reminded me a lot of what Rancid probably would have sounded like had they grown up in Nashville. Punk and country, what more can you possibly ask for (nothing if you're a redneck punk lover like myself). They put on one hell of a show, but see for yourself in
this video
. Easily one of the best lesser-known bands of the last 5 years. And in my opinion, far superior to Gaslight Anthem (who they have some similarities with) live. Because Gaslight SUCKED when I saw them.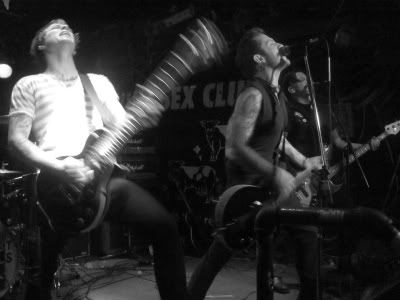 Last was
The Roman Line
, who we all know I love.. and can't really write about anymore since I've become friends with one of them, HOWEVER they did do a John Prine cover of "All The Best" which I had never heard before, and I was actually blown away at how they could take a song like that and give it their own sound, while not straying too much from the original.. like it's uncanny how much it sounded like it was theirs. It was wicked. John Prine + The Roman Line = The Tits.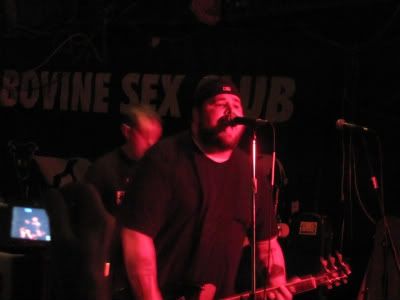 (click on the pictures to see more)
I'm Sarah. I do what I want.