My knowledge of
Bryan Ferry
and
Roxy Music
isn't too extensive so when I heard BF's new single "You Can Dance" I was sure I was a much bigger fan of the latter.
But then again, the 70's/80's were awesome.
And we're definitely not still living in the 70's/80's.
By trading in the decade-influenced glam of Roxy Music, Bryan revamps his sound with an overcoat of darkness that at first struck me as like totally zZz-worthy until the guest features chimed in a few balls deep.
For your eargasm pleasure the album turns into a vocal orgy of the greats including Groove Armada (featured on my not so favourite single I believe), David Gilmour, Scissor Sisters, Nile Rodgers, Jonny Greenwood, Steve Nieve, Flea and thankfuckily Brian Eno once again.
The previously mentioned single may not be all Bryan has been cracked up to shit out but the rest of the album most definitely is.
"BF Bass (Ode To Olympia)", or track #8 as I like to call it, is surprisingly sexy and cool for the old man which 'I can't get enough'… of. -- (you'd understand why I wrote it like that if you'd just listen to the song already.)
The album may be 80's glamless but it still reps the badass jazz element of Roxy's era but without the vocal strength of a man 30 years younger.
Even though Brian + Bryan don't plan on recording a full album together as Roxy anymore it still is an effort that will make up for the lack of Roxy love in your life.
Because we're all lacking some Roxy love.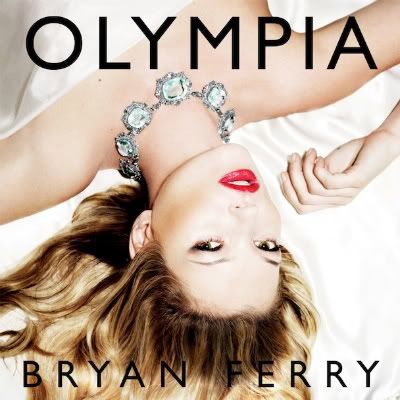 I'm Sarah. I do what I want.