I love getting cd's in the mail randomly.
-Yes, shit still goes down that way sometimes!-
I love it even more when I actually get GOOD cd's in the mail.
Like
The Snips
.
Recap: For those of you under a rock, The Snips are a brass accompanied punk band from Welland, Ontario who used to go by the name Ceremonial Snips.
They just released an EP called
Blackouts
on October 12th, and holy shit Hallowe'en came early when I opened the mailbox… and BONUS, I didn't have to go door to door to get it.
Maybe Christmas would have been a better choice there but fuck it, I don't like holidays that cut in line.
The band formed over a decade ago, but unfortunately (for them) I don't remember much that they've done since then… I may have seen them once but barely remember (wasted) and although I know that I
liked
them when I heard them I didn't listen to them very often… but now that they've ditched the old singer, Mike Podio, (I kid, it says they 'parted ways') I notice this whole new refreshing sound to them that is quite unforgettable.
With their old trumpet player in place as their new singer the horns are perhaps less predominant yet suit the sound on this album without flaw. It's one of those mind games where when they play it cool you want it that much more. Each song I can't stop thinking about when or where the horns are going to hit, and the anticipation only proves to make the sweet majestic sound that much more appealing to your ears when it finally happens.
This sexy little makeover the band underwent gives them a major vocal face lift while primping up the punk vibe with more epic, and somewhat more commercial, rock.
Think less Link 80 and more Less Than Jake.
Check out the fine beauty work at
www.thesnips.com
!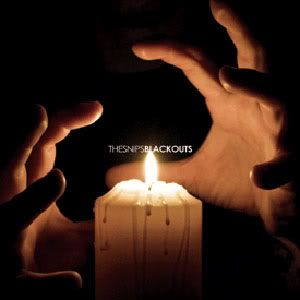 I'm Sarah. I do what I want.