I have turned into the worst procrastinator ever.
I have about 15+ reviews/interviews to do at this very moment... seems like EVERY time I pump 1 out I check my email only to field 3 more requests.... so this never-ending list of mine is only growing and I never make even a dent in it.
Yet here I am, trying to write a review of the new Bryan Ferry album and instead listening to
The Zolas
.
They are holding my attention hostage right now, so I figured maybe the ransom would be in the form of actually writing about them and being productive.
The album is
Tic Toc Tic
and I can't get enough of it.
And it's not even punk!
Whoa.
It's actually more piano (say no more) driven theatrical indie-rock featuring horns here and there.
No wonder I like it eh!
It's fantastic.
But don't listen to it when you have something to do... it's very distracting.
www.myspace.com/thezolas
Especially listen to the songs "Marlaina Kamakaze". "Pyramid Scheme" and "You Better Watch Out"!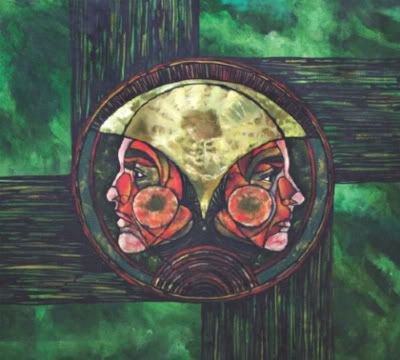 I'm Sarah. I do what I want.