Oh oh oh oh!
New
Girl Talk
!
After 2 and ½ years wait,
All Day
has finally been released.
AND IT IS WORTH THE WAIT!
Or is it...
No wait, IT TOTALLY IS!
Once again his song choice is superb.
For example: My favourite track so far "This Is The Remix" features Herbie Hancock, Bananarama, Lil' Kim, Genesis, Jackson 5, NWA, Busta Rhymes, DMX, Beastie Boys, Simon and Garfunkel, Third Eye Blind (yes "Semi-Charmed Kind of Life"), LL Cool J and The Clash…
I've already jizzed in my pants 6 times and that's only to name a few artists in that ONE SONG ALONE!
HOLY ASS-JEEBUS, BUTTMAN!
In another song he even adds in FUGAZI.
Enough said.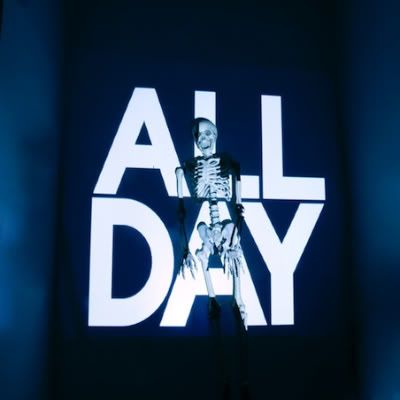 YOU CAN STREAM AND/OR DOWNLOAD THE ALBUM FOR FREE HERE!
*EDIT: DOES THAT JIZZ LOOK LIKE PEE OR WHAT? THE BACKGROUND WAS WHITE, SO I USED THE CLOSEST TO OFF-WHITE OUT OF THE PAINT CHOICES... JACK OFF!*
I'm Sarah. I do what I want.