So
The Ruby Spirit
's (apparently used to be Sadie May Crash by the way) 6 song EP
Born Under A Veil
finally came in the mail today (yay!) with a fun envelope and poster inside (so cute) along with the cool looking packaging of the album that looks a lot more professional than I'd expect from a smaller Toronto band..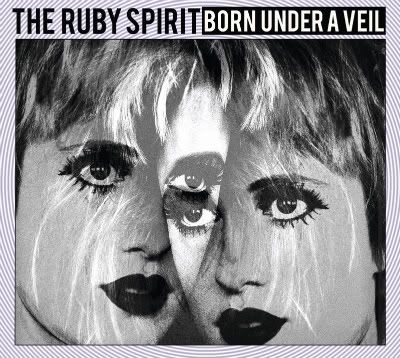 I'm going to save most of this review for next Saturday when I see them live at the Mod Club (Dec. 4) because I can already tell that these guys are going to be out of this world.. Or at least I hope they are.. No pressure guys, I'll be wasted by midnight so I'll probably think everything is 'out of this world' by then ;) !
Damn though, I'm really looking forward to the show now. I am getting pretty into their sexy bass-driven indie-dance-pop from a stage in space sound.
There is a lady marmalade-like quality to the music where I feel like I"m watching them doing some really classy burlesque dance moves in front of me while performing which just adds to the appeal of seeing them live in real life and not just in my head.
It's artsy enough for me to notice and call them out for it, but I won't because they have this punky Billy Joel quality to them that is strong enough to stop the artsy odor where it starts.. and it's 99% affective too!
Seriously though, can't wait for the show.
Hope to see you there!!
I'm Sarah. I do what I want.