It's 9am on a Saturday.
I've been awake since 8am Friday.
I don't plan on sleeping until 9pm Sunday night.
I reek of whiskey wine and cigarettes.
and I am trying to find a delivery place open this early where I can get a burger with a side of chicken wings.
I am NOT having any luck.
And I'm starving.
Damn you 9am!!!
Everybody else just crashed so I decided I'd get some work done.
Sleep is for the weak.
Food is for people that get up at 11am or later apparently.
Now to kill 2 hours...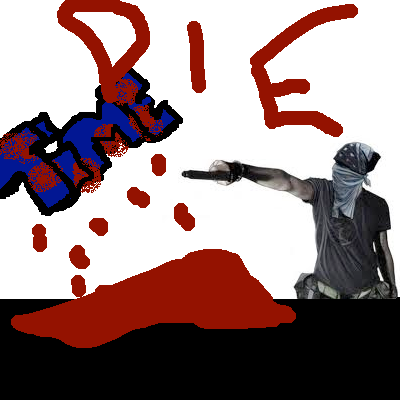 It just took me longer to draw that than it took me to listen to the 3 songs by
The Jim Ivins Band
that I'm about to talk about.
I'm great at killing time...
Is it just me or does
The Jim Ivins Band
sound like a country name?
That's what I pictured them playing when they emailed me and I readily agreed to a review because I freakin' love country.
I was a little surprised to hear something more along the lines of The Early November emo-laced rock.
Unexpected, yet not unfortunate.
On the surface these three tracks are just three more cutesy, catchy-as-fuck, acoustic pop rock singles.. but when you listen harder (harder,harder,harder) you will catch a bit of a guitar solo here and a bunch of drum rolls there showing they have somewhat more potential than just that.
I don't know if anybody remembers/ever heard of October Fall but with the singer's delicious voice they sound like that band sans piano... and I used to put them on at HMV all the time only to get in trouble because one of the songs, my favourite one, said 'fuck' twice. Oops!
I feel like they sound a lot like somebody else that I love as well but can't put my finger on it because each song is bringing visions of hamburgers and chicken into my head...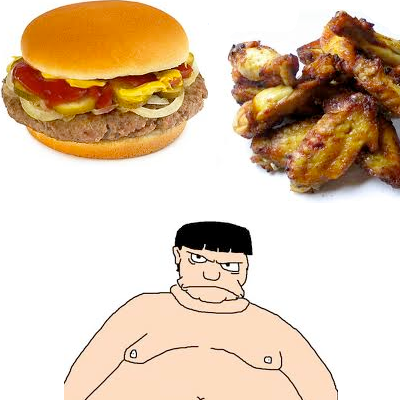 One more hour.
One more "review" to do after this.
And then I feast.
*NOTE: That burger looks disgusting.*
I'm Sarah. I do what I want.