Funny, lately I have come to realize that the bass is my favourite of the standard band instruments and the first thing I pay attention to, aside from the lyrics (obviously, "writer" and all) but last night had me questioning this discovery with the realization that
The Rural Alberta Advantage
are one of my most loved bands.
And they don't have a bassist.
And usually I hate that.
So why is it that I love this band so much?
The answer lies in this man alone…
Oops, sorry, that's Monkey Fist from Kim Possible, but he TOTALLY reminds me of the real man responsible for my love for The RAA… (not in a bad way, that's a pretty attractive monkey!)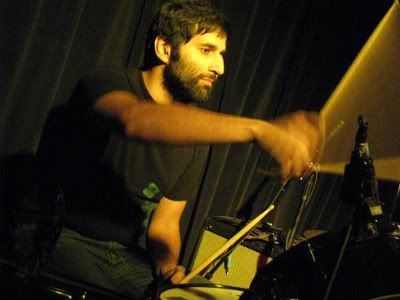 Drummer extraordinaire, Paul Banwatt.
Dude is fucking relentless on those bad boys.
And entirely unconventional for the indie folk music they're playing.
To be honest without him I think most people would find the band a little boring…
Don't get me wrong, I would still love it - I mean acoustic guitar + perfect male vocals for this type of music + super pretty female backing vocals + keys + great stage presence = what's not to love - but I'm just sayin' this kind of indie folk can get a little dreary after three or four songs, unless you have Monkey Fist on drums.
HOLY DRUM IT MONKEY MAN!
It's almost KIMpossible for me to talk about any other RAA element aside from the drums, they take over in the most amazing way possible.
Even in the few brand-spanking-new songs they played last night the level of awesomeness on drums is to par with a rocket en route to the damn moon.
Does that make sense?
Fuck it!
ANYWAY, said new songs warmed my heart with one listen just as much as the classics from their first album did when they were played. It wasn't hard to conclude that every single person in the sold out venue agreed with me either.
One of the best parts of their performance, aside from the drums, was that each member looked genuinely so thankful and happy to be playing in front of us. All aspects combined equal one of the best shows evvrrrrrrr.
To download their first single "Stamp" from the new album (out in March 2011),
JUST CLICK HERE
, and trust me when they start touring again in the spring for this record DO NOT MISS THEM.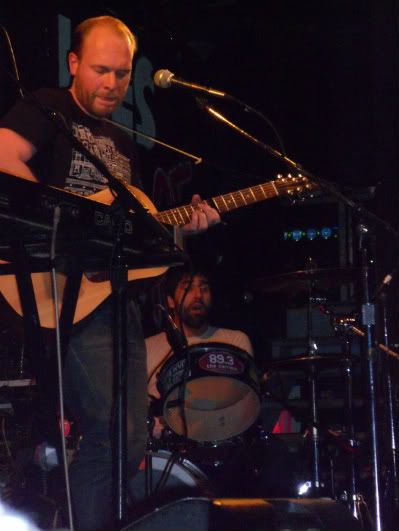 CLICK FOR REST OF ALBUM
I'm Sarah. I do what I want.