I've decided to dive into the jingle making business.
Why?
Because I'm AWESOME at it.
I already have 3 ideas.
NUMBER ONE
A flea commercial using "Come Together" by The Beatles.
It would go a little something like this:
Come together, riiight meoww, over fleas!
And it would be CATS SINGING IT!
*cough*genius*endcough*
Like a whole CHORUS OF CATS.
Who doesn't like cats singing.
And they would be pleading for their owners to help stop fleas, all the cats would unite to sing this benefit song to encourage flea action.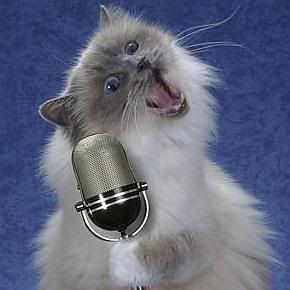 COPYRIGHT BITCHES.
NUMBER TWO
An avocado/guacamole jingle using Dire Strait's "Walk of Life" except change it to "Guac of Life"
Here's the first verse so far:
Here comes Johnny eating healthy,
Be-Bop-A-Lua, Baby What I Say
Here comes Johnny singing I got a hunger,
Down in my belly, and it won't go away
He's taking action, He's got a notion
It's the healthy way.
Avacados, the secret potion!
Every meal's the best part of the day.
He mashes those avacados together in bowl,
He only needs a fork and knife,
And he's got the guac, he's got the Guac of Life!
It still needs some fine tuning but you get the idea.
COPYRIGHT!
NUMBER THREE
Now I am still looking for this one jingle I made a while ago for Sandwich Day at work... don't ask... I tend to send out funny sandwich related emails to announce each sandwich day since I organize them, and I send the emails to my entire company.
I'm retarded.
ANYWAY we always have sandwiches at this place called
Black Camel
and I wrote a variation of "Witchy Woman" by The Eagles called "Sandwich-y Wo-man" and it was absolute solid gold. But I deleted the email and am tracking down somebody in the office who kept it... stay tuned!
STILL COPYRIGHT!
I'm Sarah. If you want to buy my ideas email me at sarah@musicsheblogged.com .
LOL.