Let's hope it's based off of the comic book so it's slightly less lame.. although said comic's title is prefaced with 'Angel' and is totally related to the Buffy the Vampire series, so, I'm not sure what that does for them.
Judging solely on the name
After The Fall
and the long scream'y intro to the first song I hated it.
Immediately I pegged them as one of those Escape the Fate or Pierce the Veil types, super emo with their 3 word name's, ____ the ______, pumping pseudo-hardcore over weeping lyrics.
As soon as the real vocals hit though my jaw was on the floor and I started to question my abilities or whatever. In the beginning it sounds like the singer took notes from Good Riddance and the song "Always" for his style of singing, and who doesn't like Good Riddance. Later on they start to take on a strong similarity to NOFX with both sound and lyrics.
And who doesn't like NOFX.
Talk about misleading.
The music itself is frantic and ADD-appeasing for me.. a little more persistent to just be punk, but with songs like "Eradication" floating around it's hard to decipher the line between hardcore and fast paced wicked punk rock.
I dig it.
I dig it like I'd dig my toes in the sand on a beach in Hawaii right now if I could...
On my patented scale of flaccid to boner I give them the dude from Growing Pains.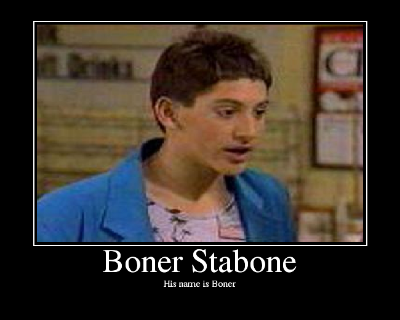 CHECK THEM OUT HERE!
I'm Sarah. I do what I want.