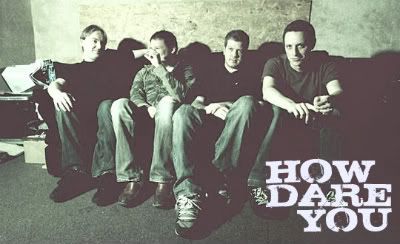 They're called
How Dare You
.
They basically just sound like every punk band I talk about loving these days, with the slightest grizzly touch and an unmistakable Millencolin vibe in most songs, I'm not sure if it's just the vocals putting that out there or not.
If my ear was a penis it would be a happy lil more-than-half chub for this band.
CHECK THEM OUT HERE.
I'm Sarah. I do what I want.