I just got 3 albums in the mail, and all are put out by Fat.
Cobra Skulls -
Bringing the War Home
EP
Me First and the Gimme Gimmes -
Go Down Under
EP
Old Man Marlkey -
Guts n Teeth
Best. Day. Ever.
Cobra skull
's EP is bangin'. I've already listened to it 3 times over and the party is only getting better. Upbeat, legit pop punk with a hint of rockabilly and a splash of surf = the perfect COCKtail for any punk rock lover.
www.myspace.com/cobraskulls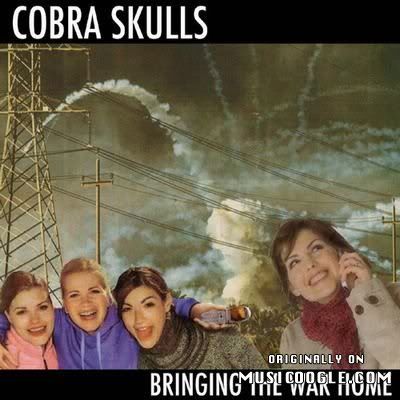 Me First and the Gimme Gimmes
read my mind with "Never Tear Us Apart" and "All Out Of Love" which have been coming up a lot in my life lately, and as usual I love the way they punk-up the songs. I just kind of wish they did "Never Tear Us Apart" a liiiiiittle bit darker and more impactful like the original. The guitars were fantastic though. It gets a little boring near the end and they could have used a bit more background vocals but that's just me...
They totally made up for it with "All Out Of Love" which gave me shivers, and the rest of the songs ruled too in true Me First fashion.
www.myspace.com/gimmegimmes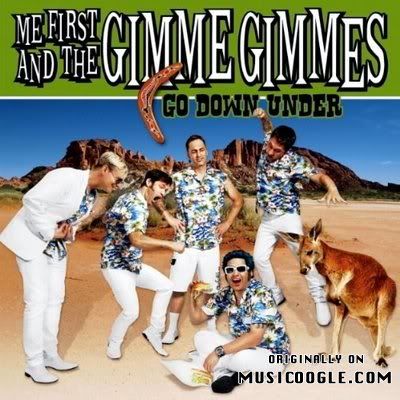 Old Man Markley
came as a huge surprise after the last two punk albums, and the only thing that I could write down in my notes when I heard the first song was "holy shit holy shit holy shit" ... and that goes on for a while let me tell you.
IT'S SO FUCKING GOOD.
TOTAL PUNK ROCKIN' BOOT STOMPIN' FIDDLE-MY-DIDDLE BLUEGRASS!!!
HOLY SHIT HOLY SHIT HOLY SHIT!
I've been on a huge bluegrass kick for a while now and so everything about this music really pleases me, every instrument and every note plucked, but what really gets to me are the vocals... those sexy, heart stopping pretty punk vocals over this magnificent fusion of the two only genres that really matter in my life. It's transforming me back to my days of obsession with the Mad Caddies before bluegrass replaced ska as my love interest. I haven't felt this way about a band in a very long time, and I now feel as if I've found the missing puzzle piece to my heart. At the risk of sounding cliche... this band completes me.
www.myspace.com/oldmanmarkley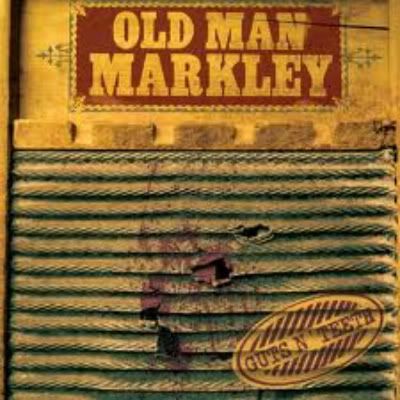 I'm Sarah. I do what I want