I'm really happy I had time this morning to go back through the email overload that is my life and catch up on the music sent to me and forgotten about over the busy weekend.
One of the bands I've so far neglected is
The Carmines
, and FUCKED if I will ever be able to neglect them again after hearing the beauty that is their sound. They are RIGHT up my anus with surf-style-legit-pop-punk in the form of Teenage Bottlerocket worthy ooh's and aah's and the awesome simplicity of it all.
Hell YES.
I don't normally pass along a lot of the punk bands I hear and love to my friends because they are pop punk snobs, but this one I know they'll appreciate so I'm spreading it around like peanut butter on a sausage McMuffin. (Seriously, it's SO good. I get peanut butter on practically any meat/egg-driven breakfast sandwich.)
On a scale of flaccid to boner I just pitched a tent big enough to fit my entire family plus 1.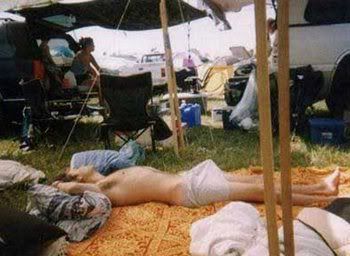 GRAB THE ALBUM HERE!
For more information:
www.myspace.com/thecarmines
www.mermanrecords.com
I'm Sarah. I do what I want.