Uhhhhhhh this album that I just sat down to review from
The Filthy Radicals
titled
Please Stand By
is already well deserving of a 'WOWEE'...
So... WOWEE!!!
Here I was expecting a more ska-oriented sound but a surprising Kid Dynamite-esque hardcore older punk rock noise invaded my ears instead... and I freakin' love it. I want it. All over me. In me.
I want to be in it too.
Double INNINGS!
Hot.
The word that comes to mind to further describe how great this album is would be: BONERFYING.
Get it, electrifying and BONER all rolled into one!!! HA HA HA!
They sound as if Link 80 and Leftover Crack fucked and created a Rancid lust child.
And I don't mean rancid as in rank or rotten.
This is the type of band I get really excited over.
The album is fast, hard and full of sweaty intensity the entire way through (just the way I like it MmmMmMmmmMmm !) without a single bad song fucking shit up for the other good ones.
I'd suck the dick of this ska-punk-rock sound any day of the week, twice.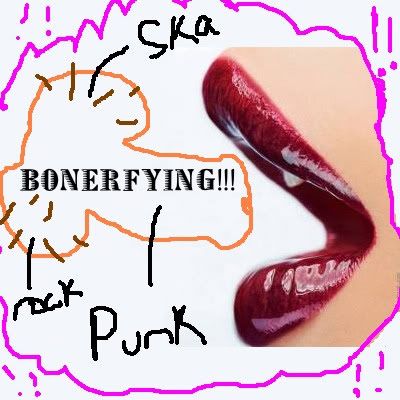 Check them out here!
I'm Sarah. I do what I want.