Most pleasantly surprising performance:
This is not to say that I wasn't expecting it to be good, but it's a dude I know from Cobourg playing more of that Tom Waits inspired sinister country blues so I wasn't quite sure what to expect.
What I found most pleasantly surprising about them though, enough to set them apart in the Festival despite playing the first night, was the trumpet and accordion addition to his normally stripped down sound, giving them a real Murder By Death flare to them, but one that's haunted by Gerry Rafferty. Colour me impressed! Long instrumentals with horns and lots of bass drum combined with my favourite kind of dark classic country vibe... uh yes please!
Despite some sound issues surrounding a super new song I found the pure Canadiana (get it, not Americana, but Canadiana for CMW... :| ) set to be worth the severe cold I caught trudging through the rainy snow to get to it, and as a fan not just as a hometown friend.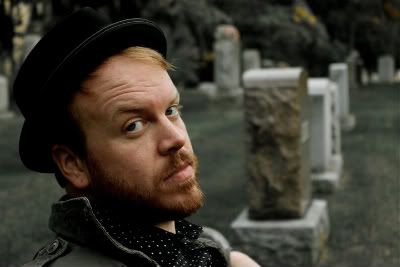 http://www.myspace.com/ryanwarner
I'm Sarah. I do what I want.