Am I just super vain or is every song off
A Short Collection of Short Songs
by
Mixtapes
about me?
Since I've never met the band I'd like to think it's neither…*cough*
In fact, I bet I'm not the only one who feels like every verse was written for her… or him….or Cousin It.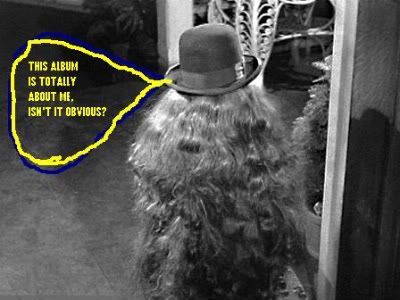 Mixtapes have a knack for writing realistic, every day songs perfect for that soundtrack in your head no matter what mood you are in. Their music is open and honest, presented to you in a way that feels like a conversation with a really good friend, holding nothing back.
The female vs male vocals make each song feel even more relatable for both sexes, while at the same time making me cream my pants a little bit picturing myself in a three-way with both singers.
Mmmmmmmmm.
It's cutesy pop punk at its finest, only without that layer of vomit-inducing cheese melting over every word like many other pop punk lyrics.
Thank goodness because cheese vomit is the absolute WORST, right Harrison?
I'm Sarah. I do what I want.