You's a gold digging bitch.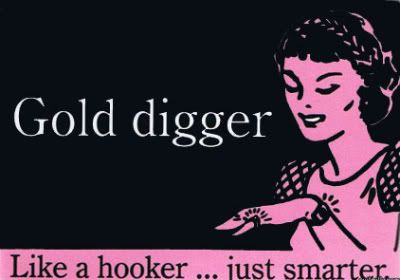 Last night I attempted to hit up the Ty Segall show at Wrongbar under the impression that since I am DOING WORK covering these shows for a website that doesn't make ANY money that my media pass would get me in (as long as the venue wasn't sold out).
Well, it wasn't, but I still didn't get in.
I was told they were only honoring 10 media passes, and that I could BUY a ticket if I wanted to see the show.
Uhhhhh.
What the fuck?
This wasn't the Janet Jackson concert, these bands play Toronto ALL THE FUCKING TIME, and the purpose of CMW is to give Canadian bands as much love and attention and publicity as possible, isn't it?
So why is it that only 10 publications were given a chance to see this show and talk about it.
That's pretty bullshit to me.
Sounds like somebody just wants to make some extra money by forcing those of us who are working our ass off and already spending countless dollars on getting around CMW into paying for a show that we could have seen at any other time for free. And if not for free - I'd be happy to pay a reasonable $5-$10 for this show, but the asking price was $20 because it was CMW - then at least during a time when I'm not broke from hitting up so many shows in order to offer up publicity for bands who deserve it, despite the fact that I don't get anything out of this except for some enjoyment... and usually entry into shows.
What good is a media pass then?
I traveled my ass down to a bar that isn't exactly on the way to any other shows only to wait in line to be told I can't go in unless I give them money. I'm sorry, but when I'm told I have access to any show I will not pay you just so you can have some fucking more money off of a stupid festival that invites American acts and turns away Canadian media.
Seriously, fuck CMW.
SO PISSED.
As if that wasn't bad enough, by the time we got out of there and headed to find another show it was late and guaranteed to be sold out everywhere.
Since CMW fucked me, I decided to fuck CMW.
I ended up having a really amazing night.
Two parties, new friends, soju, making boys cry on their birthday with my favourite partner in crime, and a cool new bar discovered in my area.
And I didn't have to wait in line.
I didn't have to deal with any of the douche bags that were out, except for maybe button up neck and deep V, but that was fun.
I didn't have to do any work for nothing.
And I will be able to see all those bands again, without all this shit trouble.
I almost feel bad for not covering anything last night. ALMOST. But I am way too pissed about what happened to even care.
I'm contemplating not going out to The Rebel Spell show tonight at Sneaky Dee's out of spite, but I actually like the band and want to see them.
If I don't get into this one though...... I will run CMW's balls over with a cement truck before cutting them off completely.
I'm Sarah. Fuck you CMW.