HOLY.
SHIT.
HOLY SHIT HOLY SHIT HOLY SHIT.
SARAH'S GOT A BRAND NEW OBSESSION.
THEIR NAME IS
HOLDING ON TO SOUND
YOU CAN FIND THEIR ALBUM STREAMING
HERE
FOR FREE.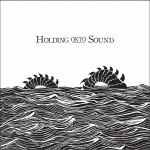 HOLY SHIT.
SORRY I AM YELLING THROUGH CAPS BUT IT'S JUST TOO GOOD FOR LOWER CASES.
THE SCRUFFY VOCALS.
THE SEMI SKA-SEMI ROCKABILLY PUNK ROCK.
THE BASS... MMMMM THE BASS.
CANNOT GET ENOUGH. *HAPPY SIGH*
I'M SARAH I DO WHAT I WANT AND SUCH.