You may remember
Yael Naim
from her mega hit a few years back "New Soul" which, despite the insane amount of airplay, I still haven't gotten sick of.
Well she's back with
David Donetien
and a new album titled
She Was A Boy
. And if you're worried about her being able to top her famous single don't be. I'm 3 tracks in thus far and have already forgotten all about that Apple commercial. This album is full of fresh new jazzy folk pop potential hits, each one more charming than the last. My favourite being the title track, but every other song is a close second. The sound of her accent coming through in her vocals just makes her that much more special, and although each song is sufficient in length I find myself instantly sad at the end of the 13-track album, wishing and hoping there was more to it. Listening to her adorable crooning lights a fire of joy from my ears down to my heart, and even though I'm still listening to her I have this yearning to put the album on again and again and again… I guess it's more like an obsession at this point, which astounds me after such a short getting-to-know period. If I had to suggest a commercial follow-up to "New Soul" it would definitely be "Mystical Love" or "Stupid Goal", both are more upbeat groovy Apple commercial worthy singles that are almost unbearably catchy.
God-DAMN what a great album.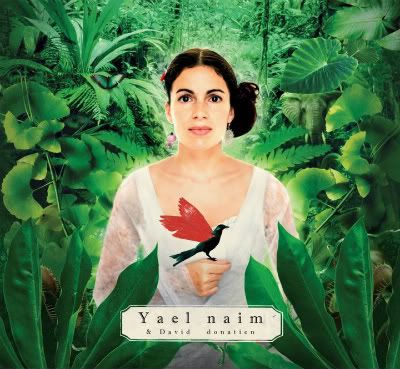 You must check it out here.
I'm Sarah. I do what I want.