Whoa. I really wish I had gotten a chance to listen to the Italian punk rock band
Devasted
before today. My past self is kicking my current self for not being able to enjoy these guys until now. I have yet to finish the album but already I know they are my new favourite band. Tits down.
Why?
THEY SOUND LIKE RANCID.
But not like they're ripping off Rancid, just like they're as fucking awesome as Rancid.
And Rancid is my life long favourite band.
Fuck Jersey Shore, Italians should be out representing these guys instead of those dumbass poofy haired fist-bumping bitches (that's referring to the guys too:|) who can't even spell words like 'devastated'.... hehehe jk.
Really, I fucking love these guys.
They're basically Rancid 2.0, new and improved, and Italian.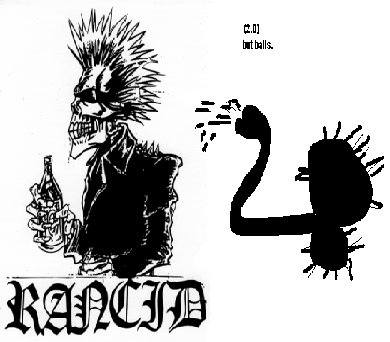 Love Love Love Love Love Love Love Love Love.
Check them out on their bandcamp.
I'm Sarah. I do what I want.