I hadn't heard of
J. Stevens
until now so I can't really comment on whether his album titled
My Best Yet
accurately labelled, but I wouldn't be surprised.
His folky sound is reminiscent of Neil Young, Bob Dylan and even Hank Williams if you're willing to stretch your imagination just slightly.
The vocals even waver between Neil and Bob's with unbelievable similarity, and yet he manages to evoke his own campfire style of folk with pretty strings plucking sometimes mellow, sometimes upbeat, always attention-demanding tunage.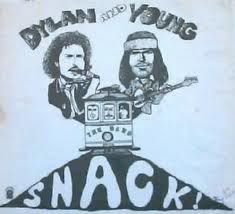 I dig it. I dig it good.
I'm Sarah. I do what I want.