Please excuse the inevitable shortness of this review and each one to follow today, I have a ton on my plate and no motivation on this sunny Friday afternoon.
Thankfully I have discovered some really great new music to help pass the time, and the past 30 minutes has gone by in a flash of pop punk awesomeness.
For those of you who are familiar with
King Louie
- the man behind the Exploding Hearts songwriting and the one responsible for influencing Black Lips' magnificent sound - HE'S BACK with a band called
Missing Monuments
and a new album called
Painted White
.
HALLELUJAH!
I love love love Exploding Hearts and my feelings for Black Lips has been more than obvious throughout this blog, so it's definitely no surprise that I am now fully obsessed with this new King Louie album.
It's pop punk with a twist of rockNsurf, exactly what the doctor ordered for these hot summer days. And I can't get enough of it.
The song "Nite Fall" in particular has become my Friday anthem.
I can still hear so many of my favourite bands in King Louie's sound, showing just how influential he has been and WILL BE to many many other musicians that I love.
All hail the king!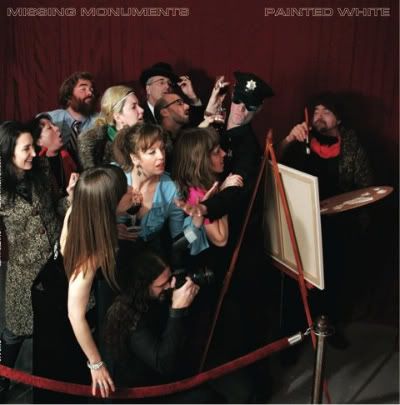 STREAM THE ALBUM HERE!
I'm Sarah, I do what I want.