Here I am again, still playing the catch up game. (see post below)
This time I'm not months (plural) behind, but only about a month (singular) - which is admittedly still pretty bad but decidedly not AS bad.
Once again though I'm super sorry to each band/PR for the delay, and sorry again for the shortness of these reviews and the fact that I'm throwing them all together in one post in order to finish them faster.
This is what you get yourself into when you email somebody whose signature states clearly that they do what they want. This also goes for 'when they want' and 'if they want'. So, like, whatever.
Blessed Feathers
-
From the Mouths of the Middle Class
This is the best thing to come out of my 80+ emails so far. An intricate blast of hippy-folk using both male and female vocals on top of a beautifully chosen variety of instruments used minimally to haunt the backdrop of each track. Comparable to Akron/Family and Grizzly Bear, I highly highly recommend you check them out if you are a) a hippy, b) like the new indie folky artsy movement, c) are a girl who isn't into top 40.
On a scale of flaccid to boner I just had multiple eargasms... no, no, allovergasms.
CHECK THEM OUT HERE
Casino
-
Sainte Rose EP
Non-threatening, catchy, cute and dancy indie rock band from Montreal. It's a little young for me, but the fact that I can't think of anything mean to say about them at all indicates that I don't hate them. I would probably love them about 5 years ago when I was working at HMV and was way more emo than I am now. I'm sure I'd love them if I was on E otherwise.
On a scale of flaccid to boner I'll be needing a fluffer before I'm good to go on these guys.
CHECK THEM OUT HERE
Boy Set Sail
-
We're Almost There
"You could be my one hit wonder" ... haha, love that line. Boy Set Sail are a emo progressive pop punk band following the footsteps of bands like Transit (who I'm about to talk about next), only much younger sounding. I still like a lot of elements to bands like these, especially most of the vocals, but the cute vs punk balance is tilted too much in the wrong direction for my current 'adult' tastes. Still, not bad tho.
On a scale of flaccid to boner I feel like I'm on an episode of How To Catch A Predator and this band is the bait. That doesn't make sense but I don't care. I'm on loopy meds, leave me alone!
LISTEN TO THEM HERE
Transit
-
Listen & Forgive
And here's where I bite my tongue from that last paragraph, because this Transit album sounds very similar to what I was just listening to. And yet I absolutely love it. I don't feel too old for it. It's more technical, a little darker, slightly heavier, and with a deeper angst to the vocals. Yet still full of poppy choruses and sad-but-cute lyrical content. I have played the old Transit songs so many times that I can no longer bring myself to put them on unless random selects them, in which case I still never change them. This album relieves the old of duty and give me a fresh new batch of awesome to get to know. I'm so glad this is the last album I have to talk about in this post so I can stop working and just have fun listening. Amen sista!
On a scale of flaccid to boner I just had sex with this band and album. Twice.
CHECK THEM OUT HERE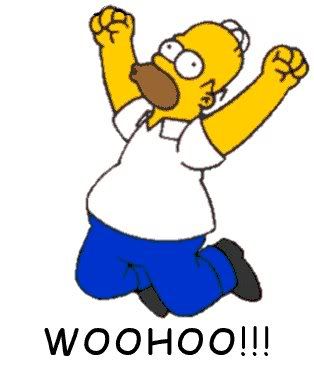 FINALLY! Caught up... somewhat. Now to go through about 50 more untouched emails from the past 2 days. GD.
I'm Sarah. I do what I want when I have to.