They're hairy.
Combined they have 8 legs.
And 8 eyes.
They call themselves Dan Webb and the Spiders.
And it's surprising that I even gave them a chance with such terrifying attributes.
Yet I'm happy I did.
They're probably the only 'spiders' I've ever liked.
So they're lucky, I won't squish the shit out of them.
The music is basically made up out of as many genres/sub genres as there are hairy legs, all of which blend into a hazily labeled rock band.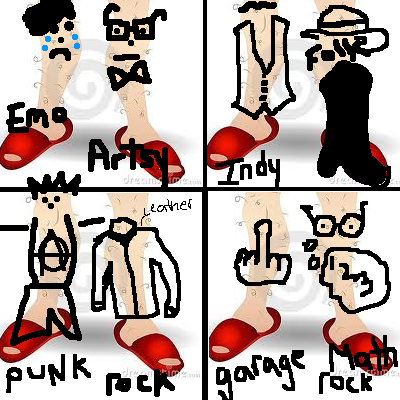 Despite the confusing genre mash up the music somehow remains unobtrusive and sounds almost uninterested in itself, just like the quiet confidence of a spider with 8 balls and 4 dicks. It's when you really concentrate do you realize the true effort put forth to perfectly spin the web that is their new album
Much Obliged
CHECK IT OUT HERE!
I'm Sarah. I do what I want.