LOST
my desire to listen to punk.
MISSING FOR SEVERAL WEEKS NOW
months maybe.
REPLACED
by dance muSICK. wtf.
REWARD
me, not dancing anymore.
I'm legit worried.
Always one to go through mad phases with music, I have NEVER neglected my main damie Punkie Rocky in the process of my genre hoppin'.
What is happening to meeeeee?
Lately I've been all over the map spanning the dance-rock-indie-pop-oldies regions, but rarely gravitating towards my used-to-be roots aside from checking out the new Menzingers and blasting Nothington at work yesterday.
My go to when I have nothing else in mind to listen to has been replaced by... *shudder*... musick I can bust. a. move. to. !!!
WTFOMGZZZ
Sarah + Dancing = Disarahsterdance.
This week it's been
Royksopp
and
Basement Jaxx
that I find myself constantly retreating to in times of confusion or boredom.
Both are great fucking bands, don't get me wrong.
But it used to be Rancid, or Strike Anywhere, or Refused, or Strung Out, or Careers In Science, or so on or so on or so on that I would be happy with at any point in time, but alas, (you can't spell alas without ASLAN!... and an N.... uhhhh... the other way around? #fail) that's no longer the case.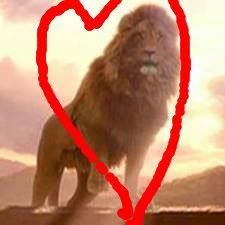 Am I finally growing up?
I hope not.
I hope this is just another phase.
An abnormally long one.
SOMEBODY TAKE ME TO A REAL PUNK SHOW ASAP. please.
I'm Sarah. I do what I want.