First of all, I have to say I love
Cursive
but I hate Cursive fans.
All those sentimental 'bros' and their overly emotional fist pumping.
Absolutely hilarious.
Especially after a couple of whiskey drankz.
Not that all the people in the Horseshoe last night to see the band were said douchebags. First of all the door girl was fucking amazing, and if she ever reads this... THANK YOU AGAIN!
And there were the dudes that kept letting my short self and even shorter friend in front of them so we could see the stage among the sold out crowd. And more importantly see the kids at the very front rocking the fuck out like their entire being depended on it.
Shirts tied around their wastes, heads coming nervously close to bouncing off the stage with each down-bang.
It was an experience. One very similar to the first time I saw Cursive at the Horseshoe years ago. Probably so long ago that I was one of those emotional idiots overwhelmed by the lyrics even live, losing myself in the midst of passion and the sound of the trumpet. Which is by far one of the coolest, most stand-apart things about this band.
It wasn't hard to re-imagine those good old days just after high school when I first started to really appreciate this band. To everyones apparent delight they played one of the most generously bestrewed set that encompassed enough older material that it wasn't painfully apparent that they had just released a new album. Even though that album is AWESOME and it wouldn't have been a huge bummer to hear more. But I couldn't be happier with the variety, and judging by the intense reaction and excited singalongs the rest of the venue agreed with me.
Experiencing this show was so heartwarming that I couldn't wipe the grin off my face afterwards and ended up falling asleep with it plastered upon my face.
Most of that smile was owed to the music itself, but some of it belongs to the singer, who is one of my favourite front men of all time. He just emits 'cool' with everything he does, even when it looks like he's giving head to the microphone (according to dude friend of my friend).
Each member of the band walked back on for their encore slapping and shaking every fans hand outstretched as they crawled over each other to get close to their heroes. You could tell they were seconds away from pissing their pants out of happiness with each touch. It was sweet.
Farah at the end of the show: "Smells like a lot of people shit their pants" .... TRUE DAT.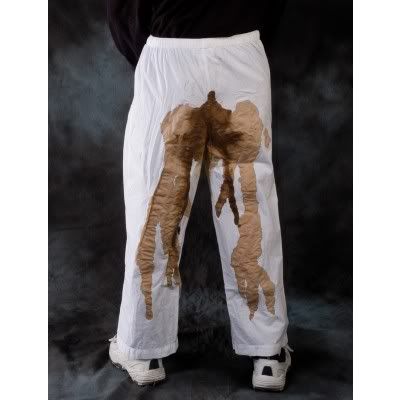 Favourite noteworthy moment: When people tried to pants the guy crowdsurfing.
I'm Sarah. I do what I want.