Hi. Meet
Aaron & The Sea
.
One of their genre tags on their bandcamp calls them 'nightmare pop' and I really like that.
It suits the music well.
They sound as if a member of a boy band drank a lot of gin, fell asleep on the plane ride to their next gig and dreamt up this new musical career path … in an electro 80's pop type of nightmare. I love me some 80's anything, so naturally I am really enjoying their album
Creature Creature
.
If the movie Little Nemo (not Finding Nemo, fuck that fish!) had a soundtrack made for adults this would be it. And I would love that movie even more than I already do.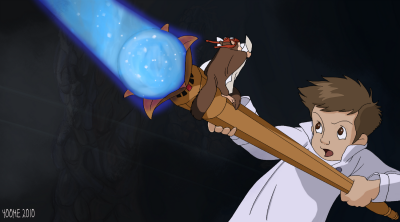 Jazama Pajama, Pajama Jazama,
Shimera Kazam, Kimera Kaz,
Imperatazam, Paja-Pajap,
Shazama, Shazama, Pajama,
PAJAMA!
I'm Sarah. I do what I want.