Do you recall the scene in Mary Poppins when Julie Andrews and the gorgeous Dick Van Dyke bring the children up onto the smokey rooftops with all the dirty chimney sweepers?
This is by far my favourite part of the movie, maybe tied with the laughter on the ceiling scene.
Anyway, this has a point I think.
The scenery in the rooftop scene (along with the name of the band, obviously) reminds me of this German electro/indie/spooky/pop duo
Rooftop Runners
. Their sound is as ominous as the black smoke billowing into the night air in the movie, and it gives me the same kind of good scurred shivers as I got from that imagery as a child.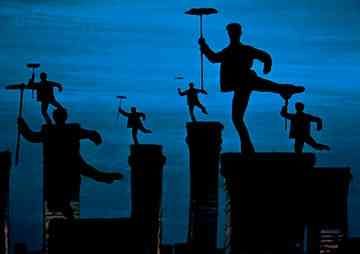 Needless to say I LOVE IT.
As much as I love Dick Van Dyke's filthy face.
Check them out here.
I'm Sarah. I do what I want.