Remember that song "Sometime Around Midnight" by The Airborne Toxic Event?
If you like that song you'll like this new band called
Aduro
.
Their track "Hearts On Fire" sounds weirdly similar, and the rest of the songs on their EP with the same title have the same sound.
The band emailed me saying they were a band I needed to hear, quoting a bunch of awesome press with lines like
"Rock that most of today's alternative bands can't begin to compete with."--PopCultureShock
Let me just say this: I DON'T GET IT. To me they are just another droning, indie rock band I will never care for. I'm bored to tears by the end of the 4 tracks.
They sound like a windy fart lethargically protruding from the bum of The Airborne Toxic Event's success. There's a reason why you haven't heard about Airborne lately, it's because the music is easily forgettable and that one single has used up all the cares of those who like to be bored to shits.
If bands can't 'begin to compete' with them it's by choice.
This is one of those times I feel bad about writing what I'm writing because the band was so nice to me. Whomp whomp!
On a lighter note, what the hell are these!?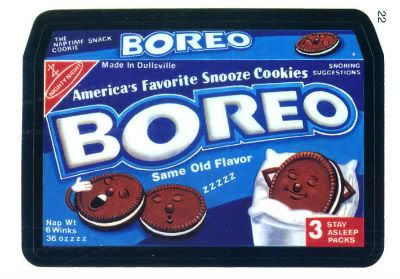 I'm Sarah. I do what I want.